Production time
Everything at Pricken & Bönan is made me by hand so the processing/production time can vary. If you are in a hurry or have a deadline, please contact me before you order! Either through DM on Instagram or by using the contact form here below <3
Contact
Information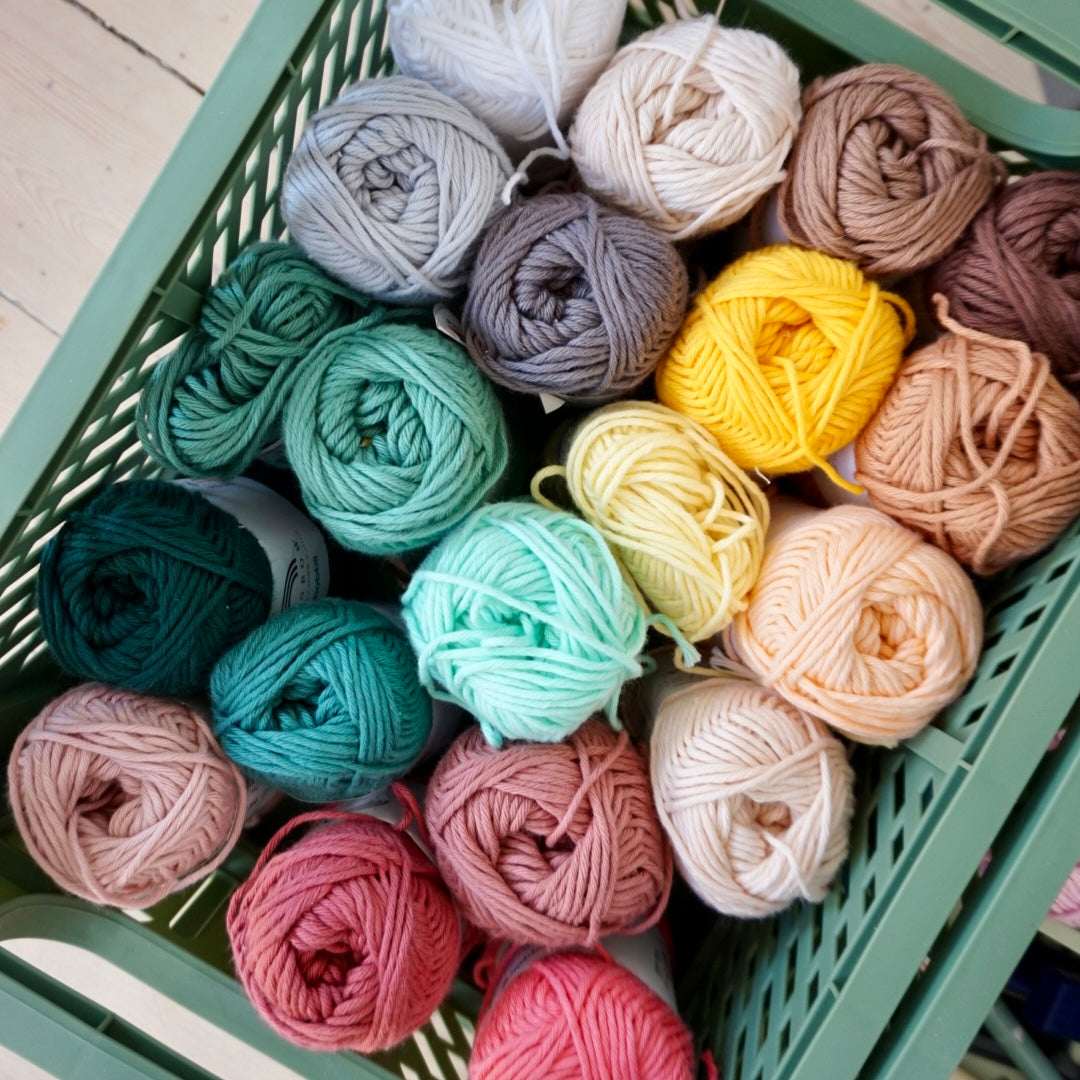 Good to know

- Production time is 1-2 weeks plus delivery times with PostNord. Please contact me before you order if you are in a hurry or have a deadline! Easiest is on DM on Instagram or from the Contact section.

- All products have a front and back and are ment hang / stand against a wall or similar

- Several of the products contain small parts such as pearls and are therefore not toys

- All rainbows come with a string to hang that can be removed if desired

- For the animals, it is best to hang them on a small nail, see pictures below. They are delivered without astring

- The colors may differ slightly from reality depending on the light and screen type you are looking at but I always try to take and edit the pictures as similar to the original as possible

- Since all products are handmade, the size can vary by a few centimeters
Shipping

Shipping cost is calculated automatically at checkout and can vary depending on your country. All orders are sent from Sweden and are traceable. We offer free shipping if your order value is above SEK 850

Unfortunately, Pricken & Bönan cannot be held responsible for delays or errors on the part of the delivery company.
Terms

These general terms and conditions apply to prickenbonan.se which is operated by Pricken & Bönan (Swedish registration number: 870117-0303). Address: Islandsvägen 14, 168 53 Bromma, Sweden.

GENERAL
Pricken & Bönan comply with local Swedish laws on e-commerce.

More information is available here: https://www.hallakonsument.se/lagar/e-handelslagen/

All goods are made to order unless otherwise stated. The current production time is stated at the top of the page. In addition to production time, there is also delivery time.

PRICES AND PAYMENT
Each item is stated with price including VAT. The shopping cart shows the total price including VAT, shipping and any payment fees. Payment terms are specified in the shopping cart depending on the chosen payment method.

DELIVERIES
Delivery time can vary depending on your country. If an item has a different delivery time, it is stated next to the item. All shipments are sent from Sweden with PostNord unless otherwise stated.

Uncollected goods are returned to us. For all packages that are not collected, we reserve the right to charge you the cost for return shipment and handling fee, currently SEK 150.

RIGHT TO RETURN
For non-custom-made goods, the right to return applies for 14 days. The period begins on the day you receive the item. If have ordered a custom-made product - or a product that has been given a clear personal touch - there is no right to return.

Repayment:
We will, if you have exercised your right to return, repay what you have paid for the product as soon as possible or at the latest within 30 days from the day we received the product.

RETURNS
Returns are made at your own expense unless the item is defective or if we sent the wrong item. Returns must be sent as a package (not against cash on delivery) in the same or similar packaging in which the goods were delivered.

Policies

When you place your order, you provide your personal information. In connection with your order, you agree that we store and use your information in our business to fulfill the agreement with you. According to the Swedish Personal Data Act (Personuppgiftslagen), you have the right to receive the information we have registered about you. If it is incorrect, incomplete or irrelevant, you can request that the information be corrected or deleted. In that case, contact us by e-mail.

COOKIES
This online store uses cookies according to the Electronic Communications Act, July 25, 2003. A cookie is a small text file that is stored on your computer and that contains information to help the online store identify and track users. Cookies are available as session cookies and as cookies that are stored permanently on your computer. During your first visit to the online store, your browser will be assigned a session cookie that is unique and used to not confuse you as a user with other users. In order to use the online store, you should allow cookies in your browser. This type of cookie is only used to give you as a visitor a better experience and support and does not store any personal information about you. Cookies can be deleted. In this online store, cookies are used, for example, to keep track of your shopping cart, your settings and which pages you have visited in order to give you a better customer experience and support.
The easiest way to hang the macramé animals
Use small nails without a head to hang your macramé animal on the wall

Insert the nail so that it sticks out about 1-0.5 cm – rather take a little at a time until you are satisfied

Ta-da! Now you can hang your animal on the nail between two bows without it being visible